It's Omar!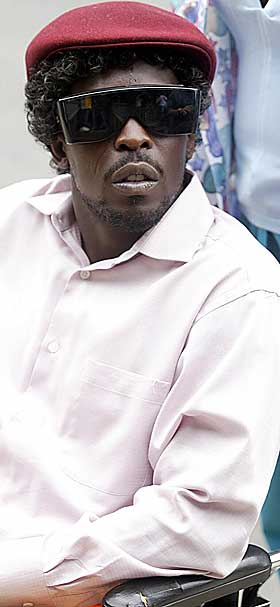 I spent last night catching up on The Wire. After what I perceived to be an over hyped season launch I have reached the same conclusion as last year. From a writing and overall story perspective this may be the best TV show of all time.
Ok, that souping it and I am no TV critic but damn this show is good. As a wannabee amateur writer I am amazed at the quality of writing. The story is so well thought out. Captivating like a car crash but as insightful as a Ralph Ellison short story.
-This is gonna badly for Macnulty and Lester. So bad
-I think Bunk is gonna do them in
– Still not sure if Marlo is gonna make it. He seems to be exhibiting a fatalistic streak
-'It's Omar!'
- Such an interesting to make the Omar character a homosexual. I would love to talk to the writers about that choice
-Chris is straight shook. Be wary of what he may do to Marlo
-picture messages. Is that really happening on the streets?
-so Michael is catching bodies? Going to the frontlines against Omar? He got his weight up quick
-Snoop, Chris, Omar, Stringer –- some of the best characters of all time
In news of what I hate about my Hip-Hop. Here is Cuuuuuuuuuurtis from SOHH today: "I think she could do a good job," 50 said. "There's nothing bad about Obama in my eyes either, but I think Hillary would be my choice. I don't think America is ready to have a black president. I think they might kill him."
You know I am an Obama guy so I'm biased but seriously if this is going to be your comment. Keep it to yourself.
This is way too complicated for you Curtis. Stay in your lane and let the adults speak.
Hasn't Fat Joe or Jada or Ja or whoever need a mixtape dedicated to them?
In Pol news
- The Republican nominee is the most moderate, leftist cat in the party and hated by Rush Limbaugh
- My guy has more delegates and more money than Bilary
- The worst case scenario is my guy re-ups in 2012
This is not a bad year
Labels: 50 Cent, barack obama, the wire