The good, the bad, the ugly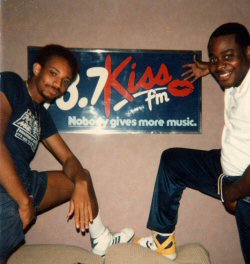 Some thoughts on...Hip-Hop
1. The good - Funkmaster Flex 90's at 9 om Hot 97. I know we are all supposed to hate Flex but have you listened to this show? It's frikkin awesome, dude.
You see Flex is more like us (whatever that means) than you think. He was raised by Chuck Chillout back when a mix show on Kiss was more like Stretch and Bob. He has broken records from Cash Money to J-A-Y to Jeru. He has been on the front lines for better or worse for a dozen years. So when he trashes Lil Wayne like he did last week, pay attention.
2. The Bad. the problem with Hip-Hop is the lack of rhyme books. If rapppers actually took the time to write well conceived songs the world would be a better place. Most rappers are like the dude in Anchorman who just looked around the room and said 'I love Lamp'. They go to the studio and just spit out whatever they see. Every rapper must have gold leafed rhyme books like my man J-Live. Or else you don't get an MC card.
3. The ugly. Rappers who think they can build a career off of a dance song. I see the Souljah Boy revolution and it reminds me of the Chicken Noodle Soup revolution and the Lean With It Rock With It revolution and the Pee Wee Dance revolution. As Flex so eloquently put it last week. You can be hot, you can make a ton of $ but when the history book is written you will be a footnote. Ask Joeski Love, Cassonava Rud and the dude who wrote 'The Wop'.
During the Kanye 50 hype someone said they were lucky Souljah Boy didn't drop that day b/c he would beat them both. mmmmm, yeah.
Labels: funkmaster flex, hip hop